Staffing the hospitality industry
SUPPLYING GREAT KITCHEN STAFF SINCE 2007
For those operating and managing the fast-paced environments of the hospitality industry, managing staff is perhaps the most challenging issue and one faced every day. A chef gets sick or injured, or you have a seasonal increase in volume and your kitchen is suddenly in an emergency situation. You need to provide the consistent quality of food and service your customers have come to expect. Cooks for Hire was created with just that need in mind. You get access, even on short notice, to proven, high quality staff that have already been evaluated. You don't need to worry about payroll, certification or other typical HR issues. We look after it all for you.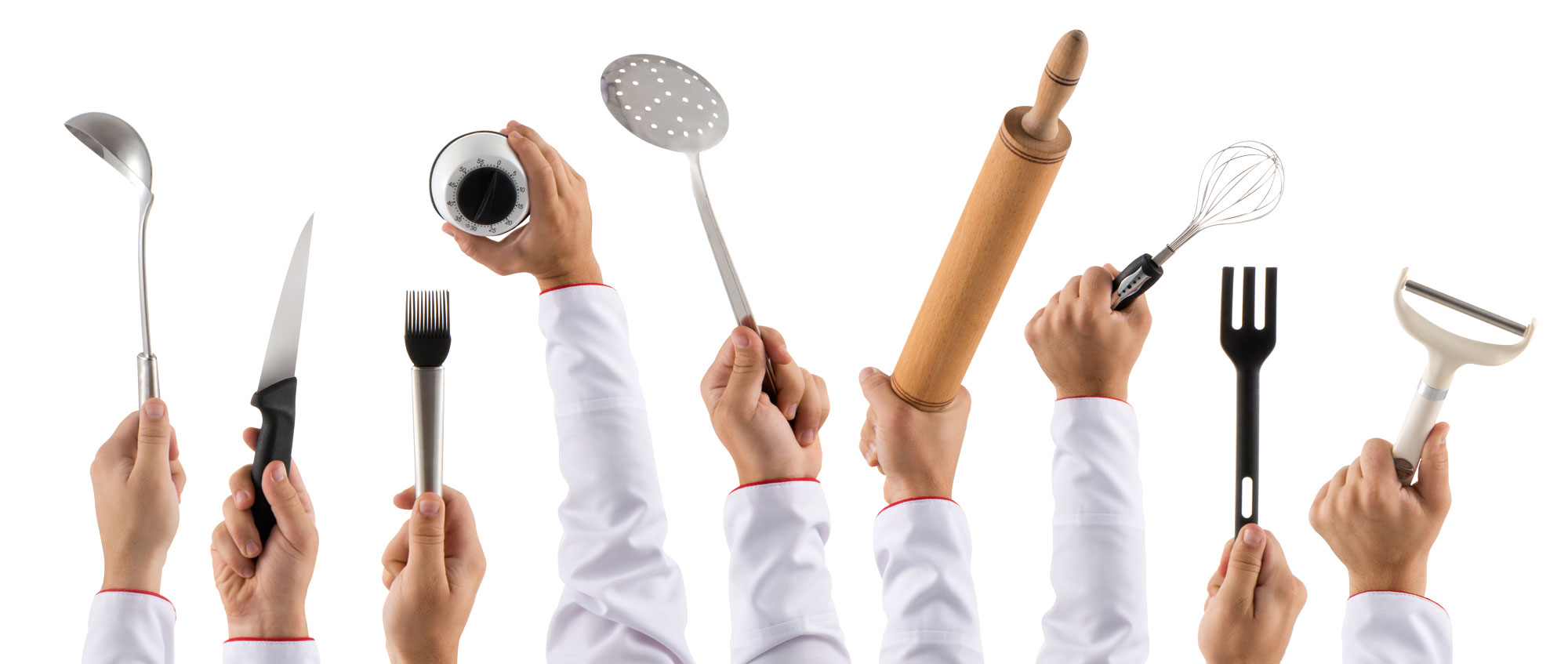 Your kitchen staff partner
KEEPING YOU OPERATING SMOOTHLY

Effortless Efficiency
No more hassle trying to find a new staff member, replacement staff or temporary fill-in. Just let us know what kind of position you need filled.

Expert Staff
Cooks for Hire goes through a comprehensive evaluation process and requests a review of every placement to ensure you get quality people.
Wide Variety
Whether you need Private Chefs, Sous-Chefs, Demi Chefs, Kitchen Helpers, Pastry Cooks or Dishwashers, we're here to help.

Career Opportunities
For those who work with Cooks for Hire, opportunities abound to build your career including the potential for permanent full-time placement.

Find your perfect staff
Tired of hassling with payroll problems, staff turnover and other challenges of maintaining your own kitchen staff? Let Cooks for Hire take those issues off your hands. Get in touch today for more information.
Get Started

Meet the Team
Heather Loke
Director of Operations
Heather Loke
A.O.S. Degree / Culinary Arts
The Culinary Institute of America, NY
Director of Operations
Although cooking was a notable hobby throughout high school, it was not the first choice for Heather Loke when deciding upon her career. She was accepted into the University of British Columbia on a full scholarship, but after three years of a Biochemistry degree, Ms. Loke decided to change directions. It was during Biochem lab that Ms. Loke discovered the striking similarities between following lab procedures vs. recipes at home. In both instances, you begin with your reactants that get mixed together and heated in a certain order to cause molecular changes, thus forming new products. The major difference was that in cooking, the products were more appealing in terms of taste, aroma and visual stimulation. After coming to this realization, Ms. Loke left her current field to travel to New York to attend the prestigious 'Culinary Institute of America'. She completed an AOS Degree in Culinary Arts in 1999 and obtained her Red Seal Trade Certification in Canada in 2003. From stages in New York, to training at the prestigious Four Seasons Hotel in Beverly Hills and back home to the Four Seasons Hotel in Vancouver, Ms. Loke has acquired her extensive cooking and managerial experience from these well-regarded establishments.
With the growth and recognition of the beautiful Northwest and Pacific gateway to trade, Vancouver has grown from a Small Town community to a multicultural metropolis. With this growth came the need to provide our industry with reliable, thoroughly vetted staff that could fill in during emergency staffing shortages. Cooks for Hire was created to fill the void in the industry for such a need.

Meet the Team
Melody Chen
Executive Office Manager
Melody Chen
BBA Degree
National Chin-Yi University of Technology (Taiwan)
Executive Office Manager
Melody Chen originated from Taiwan where she studied basic accounting in high school and graduated from the National Chin-Yi University of Technology in 2011 with a Bachelor of Business Administration. For completion of her co-op program in 2011, Ms. Chen was a waiting staff manager, an office assistant, and kitchen helper at Asian cuisine restaurants. During this time, she not only discovered her interest in providing customer service and communicating with clients and coworkers in different languages, but also gained new knowledge on a daily basis. To continue with her self-improvement in foreign language skills and international outlook, Ms. Chen lived in Australia for two years and gained further experiences as a farming production worker and a supervisor's assistant in Melbourne, and as a sales representative in Brisbane. In 2014, Melody Chen travelled to Canada and studied courses in the International English Language Testing System (IELTS) and the Business Language Testing Service (BULATS) at VanWest College and completed them in 2015. Ms. Chen speaks English, Taiwanese, Mandarin, and basic Cantonese. She loves travelling, cooking, tasting exotic foods, and meeting new people from different countries. Canada is the perfect nation for her to continue exploring her interests and utilizing her skills set. Ms. Chen is currently employed as an Executive Office Manager at Cooks for Hire Management Inc.

Types of Staff
BECAUSE VARIETY IS YOUR SECRET SAUCE
Cooks for Hire fills a wide variety of kitchen staff positions, like the ones shown below and others. Please let us know what you need. Depend on us for expert staff, whether on a temporary basis, to fill a sudden vacancy, replace someone for maternity or paternity leave, fill in for staff who are on vacation or to accommodate seasonal or other needs.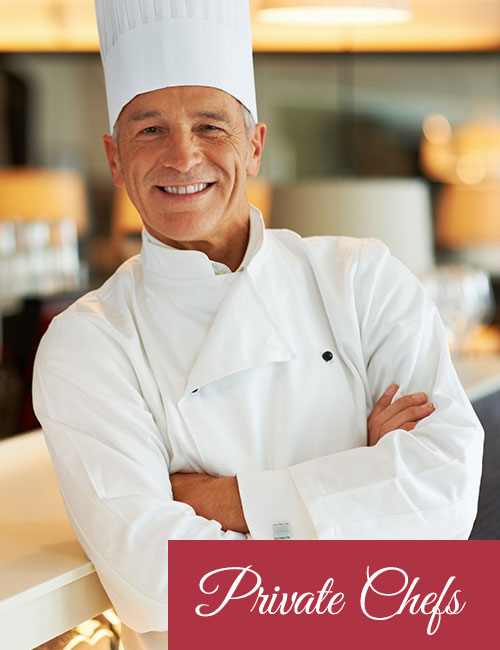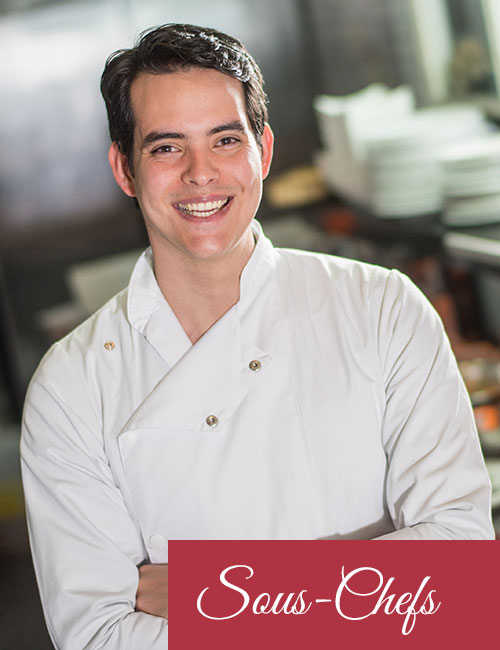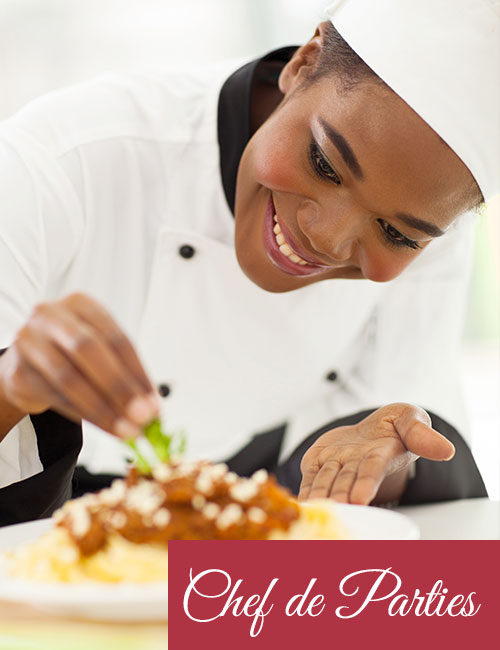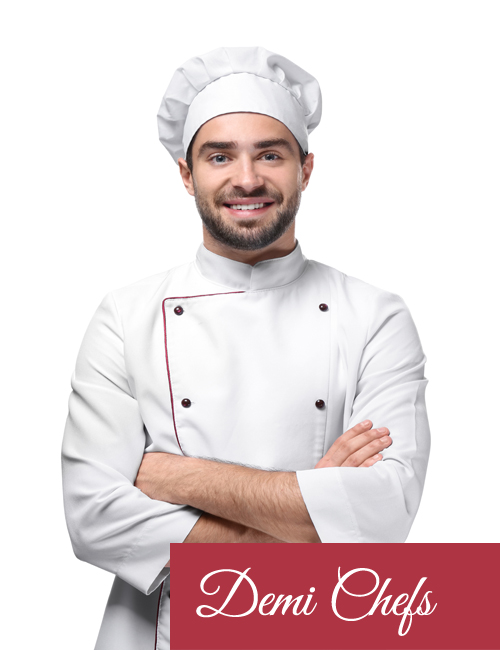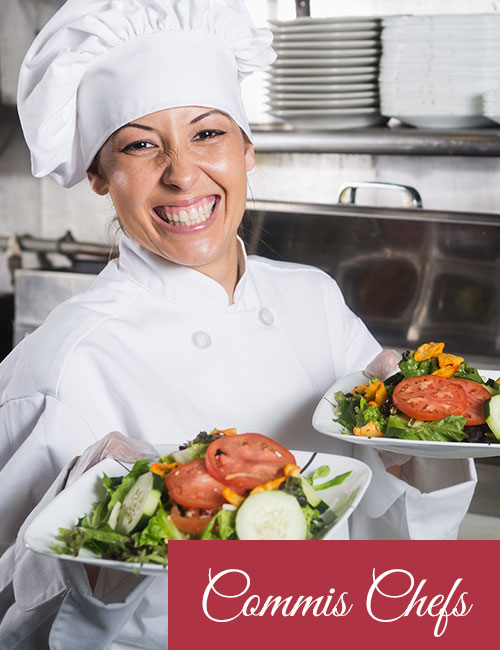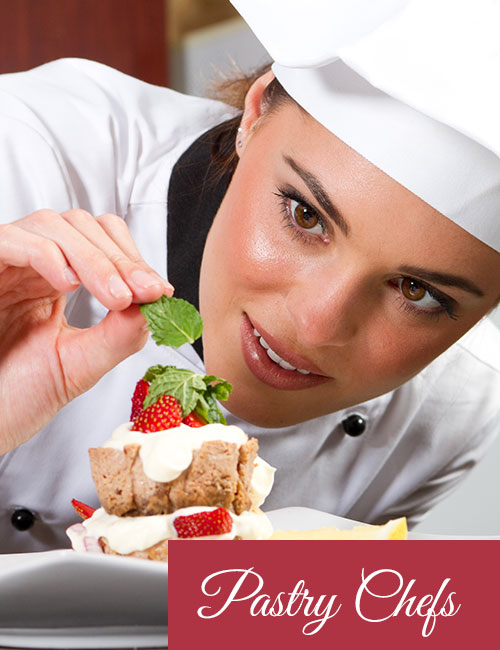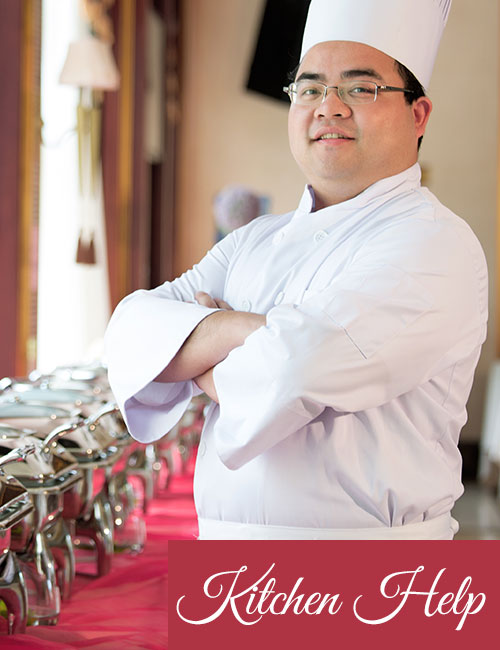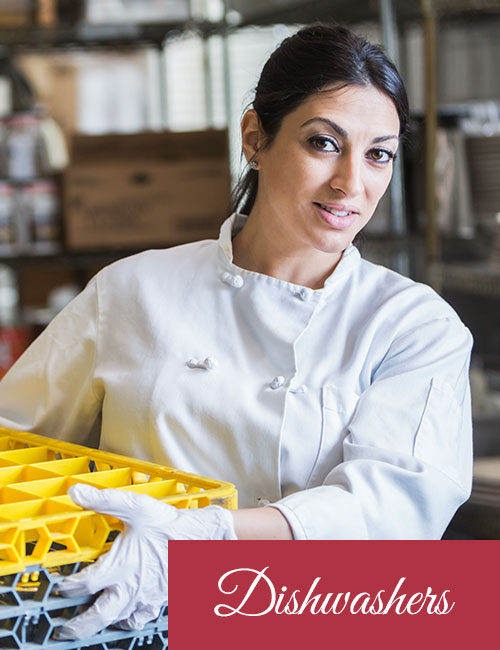 Testimonials
WHAT CUSTOMERS ARE SAYING
Harley, Food Service Provider to Independent Schools & Colleges
With Cooks for Hire, you're just a quick phone call away from long and short-term staffing solutions for reasons such as sick leave, leaves of absence, vacation, maternity & paternity, long and short-term disability or seasonal demands.
Our assessment process means the employees you receive are competent and ready to go, typically with considerable experience already gained in the industry. Plus, your new staff are insured and registered with WorkSafe BC and have FoodSafe™certification (if applicable to their position).
Fill out our convenient online feedback form and we'll contact you as quickly as possible to get you on your way.